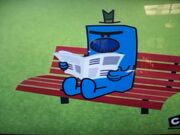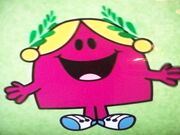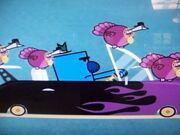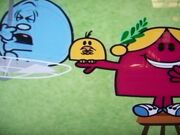 Oh.....Poopity poop!!!!
The Mr. Men Wiki would like to have the article with more information. Please help us build it.
It's time to get artsy and play with paint.
Episode Summary
Edit
We hear the Narrator. Then, Mr. Bump and Mr. Strong paint a tall building. Miss Chatterbox gets a picture painted by Mr. Rude and Mr. Quiet. Miss Whoops paints new yellow lines on Happy Drive. Miss Calamity visits the Dillydale Paint Store to mix new colors for her bedroom walls. Mr. Messy repaints his house, leaving Mr. Persnickity very mad. Then we conclude with the Narrator.
Running Gags
Edit
Mr. Men catchphrases
Edit
Favorite Quotes
Edit
Background Information
Edit
This episode is before Fish.
Continuity
Edit
Allusions
Edit
Mr. Bump turned into paint when he fell in the paint can.